To let you know a little about myself; I am a passionate illustrator, designer and artist who loves to create and make people happy.

​My first love has always been drawing. I have been drawing since a very young age, inspired by my childhood heroes who created all those Disney movies I can (still today) quote by heart and my favourite picture books. These influences have made me the polished artist I am today, which gave me the drive I need to keep moving forward, improve and continue to learn.

Being a published children's book illustrator and freelance artist, I am living the way my seven year-old-self had always dreamed.
Drawing is a door that will open you up to design in ways you will never understand until you do it. In order to draw, you must learn to see. Seeing with clarity is a powerful force for anything you do visually.

​- Glen Keane
​A Graduate from the University of Newcastle, my Bachelor's Degree in Visual Communication Design has given me the skills I utilise and expand on today to pursue my career as
​visual communicator.
Powered by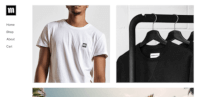 Create your own unique website with customizable templates.